Approved Apps
Each student iPad has several Apps on their iPad. It is important that these Apps are approved and appropriate for school. Below are the Apps that have been approved by teachers. These lists are continually being added to and edited. Each child may only have three leisure apps on their iPad.

Students should NOT have all of the Apps on the grade level list. Some Apps are more appropriate for some topics and level than others. Only download the academic Apps that the teacher suggests. If an App is not on the grade level list, it should be deleted!
Powered by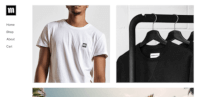 Create your own unique website with customizable templates.